Are you looking for Ghost Immobiliser Fitting in Chester, Wirral and the surrounding areas of Liverpool? We are approved dealers for Autowatch Ghost immobilisers working with customers from Chester and the surrounding areas.
What is Ghost System?
Without a doubt the Ghost Immobiliser is the world's first aftermarket CAN (Controller Area Network) vehicle immobiliser that provides security against key theft, key-cloning and hacking.

The Ghost Immobiliser is the only non-detectable immobiliser for vehicle security on the UK market. The Ghost Immobiliser has no key-fobs or LED indications to give away its location. The Ghost is integrated into the cars CAN data network.
One of the latest trends in vehicle theft is for thieves to access the OBD port of your car, enabling them to steal your vehicle.
There are professional car thieves who will take advantage of the latest technology to steal expensive cars.
One way to safely combat these thefts to protect and secure your vehicle is the Ghost Non-Detectable Immobiliser.

Ghost Immobiliser is the only product that can offer your car protection from theft using its unique disarm sequence.

The Ultimate Vehicle Security
The Ghost Immobilisers are a unique, next-generation security device that will secure your car without the need to add aftermarket key fobs or cutting any wires.
Ghost Immobilisers are connected to your vehicles CAN data network. Your own secure unique personalised PIN code is then programmed into the Ghost Immobiliser using the dash and steering wheel buttons.


Prevents Key Cloning
The Ghost Immobiliser is designed to protect your vehicle and combat recent car crimes that have involved vehicle theft using the owners' keys.


Unique Pin Code
Every Ghost Immobiliser we install will have its own unique pin code sequence. The pin code will enable the safe startup of your vehicle.


Never Compromised
Thieves cannot use sophisticated RF scanning or code grabbing technology to intercept and detect the fitted security system as it does not transmit any signals.
How does Ghost Immobiliser work?
A Ghost immobiliser does not have key-fobs or LED indicators to give away its location.
The installed Ghost Immobiliser uses the buttons in your cars such as those on the steering wheel, door panels or centre console.
It also allows you to make a changeable, unique, PIN code sequence that must first be entered before you can drive your vehicle.
The Ghost communicates with your cars ECU (Engine Control Unit) on the Controller Area Network Data circuit; because it is silent it will not give away your location.
A car thief cannot add a new key, unique PIN or replace the Engine Control Unit to steal your car as they cannot enter the correct data to start your vehicle.

Does it Use Radio Frequency Signals?
Ghost Immobilisers do not have radio frequency signals. Thieves cannot use sophisticated RF scanning or code grabbing technology to intercept and detect the fitted security system as it does not transmit any signals.

Installation
As approved dealers for Autowatch Ghost, we offer the best solution for your car security.
Once installed, you will be the only person able to start your car using a sequence of buttons on the steering wheel and dash only known to you.
Our installation team can fit the Ghost immobiliser to most makes of car. Ask us today if we can install Ghost in your vehicle.
Ghost Immobiliser Installation Chester, Wirral and Liverpool

Smartphone App
For improved convenience, the Autowatch Ghost can be connected to your smart-phone to allow you the ability to drive your car without entering the disarm sequence.
When your phone is within 5 - 10 m of the car the application will disarm your immobiliser.

You can connect up to 2 phones to the Ghost immobiliser offering convenience and security.
How Long Does it Take to Fit a Ghost Immobiliser?
We are a highly trained professional company. Installation of your Ghost immobiliser will take very little time- approximately 90 minutes for this service; this is, of course, dependant on the type of vehicle.
There are also some makes and models of cars that a Ghost Immobiliser is not compatible with, you can speak to our team for any information and impartial advice you require. Call our team today on or 07546328463 to discuss our range of available products and services.
Does a Ghost Immobiliser void the warranty?
If you choose to have an approved Ghost Immobiliser fitted for added security and protection, it will not effect your vehicles warranty.
Once you have a Ghost Immobiliser fitted on your vehicle, you will have peace of mind that your car has added vehicle security whilst it is parked. It even has a service valet mode to ensure your pin code is never compromised.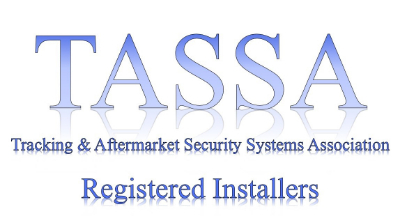 Ghost Immobiliser fitting near me:
We offer Ghost Immobiliser fitting in our Chester based premises. This makes us your local fitting service for the surrounding areas of Liverpool including:
Liverpool
Walton
Woodchurch

Hightown
Formby

New Brighton
Bootle
Wirral
Heswall
Hale

Wallasey
Crosby
Kirkby
Prescot
Westhead

Litherland
Bebington
Ince Blundell
Eccleston
Birkenhead

How Much Does It Cost?
Supply and installation of the Ghost II is £449 including vat. Your vehicle will automatically be added to the International Security Register. Contact us today for Autowatch Ghost immobiliser fitting in Liverpool.

Contact Us
Unit 11, Evans Business Park, Ellesmere Port, CH651AE